viperbyte
Posting Yak Master

USA
132 Posts
Posted - 02/13/2013 : 11:42:04
---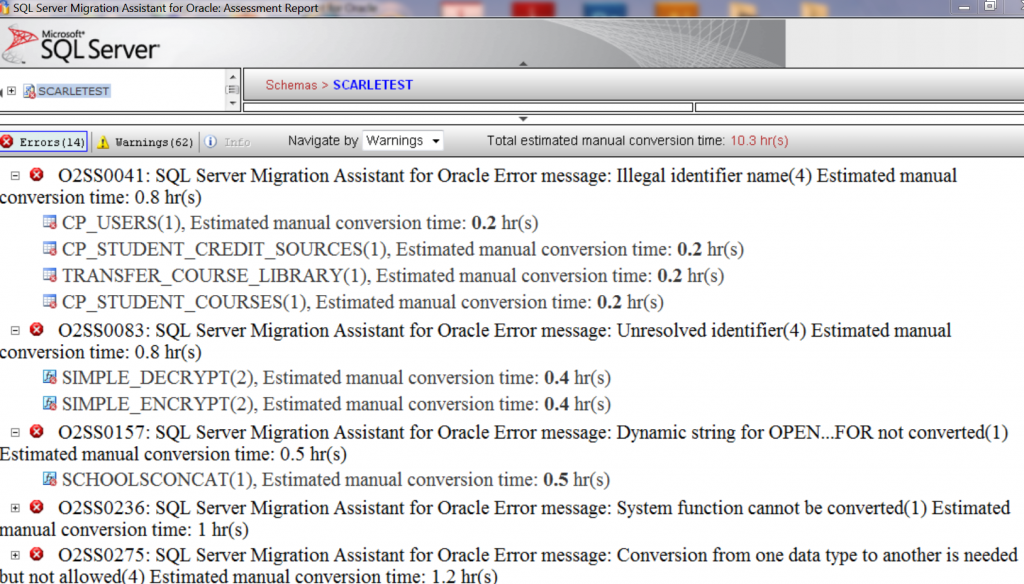 When I run "Create Report" in SQL Servr Migration Assistant for Orcale I get these problems displayed in the image above. But if I ignore it and proceed to synchrozine database, convert schema and migrate data, the mentioned objects are migrated to SQL Server and seemingly correct. Does this mean that the objects do have errors and I just don't see them yet or am I good to go?
srimami
Posting Yak Master

160 Posts
Posted - 02/19/2013 : 04:18:08
---
I do not see it as an error as long as the objects are migrated. Migrating from one provider to another provider needs conversions in terms of datatypes/functions etc. The system has identified these conversions and given information of what is needed.